The first Saturday of most months, the children and I head to the Pyrmont Grower's Market.  Held down on the harbour, the market is a stunning way to spend a weekend morning.  The kids run around, we often see people we know, and there is yummy food and drink.  This Saturday was no exception. We loaded up on pastries, fresh juice, a few veggies and coffee.  It was also a great morning for trying out some full sun photography – something I have grown to love this year.  Halmi (Korean word for Grandma), who is a bit camera shy,  went with us and I even got a cameo of her with some gorgeous veggies.  After the market, the kids and I idled away some time down by the water watching the ferries come and go while we decided what to do with our day.  I think I love Saturdays with no plans the best.  After a quick selfie (a promise I made to try and get in the photos more!) we decided a trip to the Dinosaur museum was in order and off we went.  Gorgeous start to the weekend.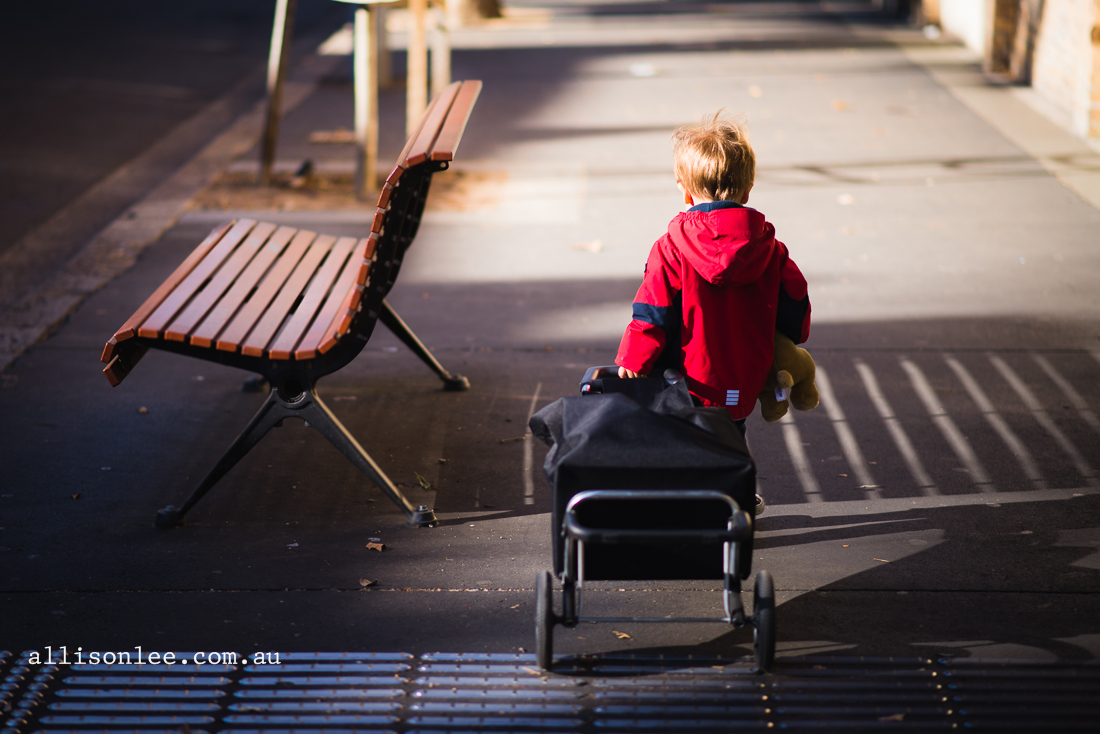 Please follow along our Five on Five blog circle to see what my friend Sharyn has been up to this month.
I'd love to capture your perfect Saturday.