It is always such a lovely surprise to pick up the phone and hear an American accent. I was totally thrilled when Sarah called and asked if I would be available for a family photo session to document her family's time living in Sydney as American expats. Sarah and her husband have an adorable little toddler who they wanted to make sure had memories of her time growing up in Sydney. It is so important to document these days when they are little so that when you talk about your adventures living abroad you can show your children tangible evidence that they were there – even if they can't remember.  Living abroad is such a special and unique experience and capturing it for families is a joy.
We met on a bright and sunny winter afternoon in Rushcutter's Bay in order to capture the iconic Harbour Bridge and the City in some gorgeous winter light.  Audrey was a dream to photograph (as were Mom and Dad).  I have never worked with a more agreeable and cooperative toddler!  We managed a full afternoon of playing and posing along the harbour and ended the day where Audrey took her first steps.
I hope these images will conjure up happy memories of living in Sydney for years to come.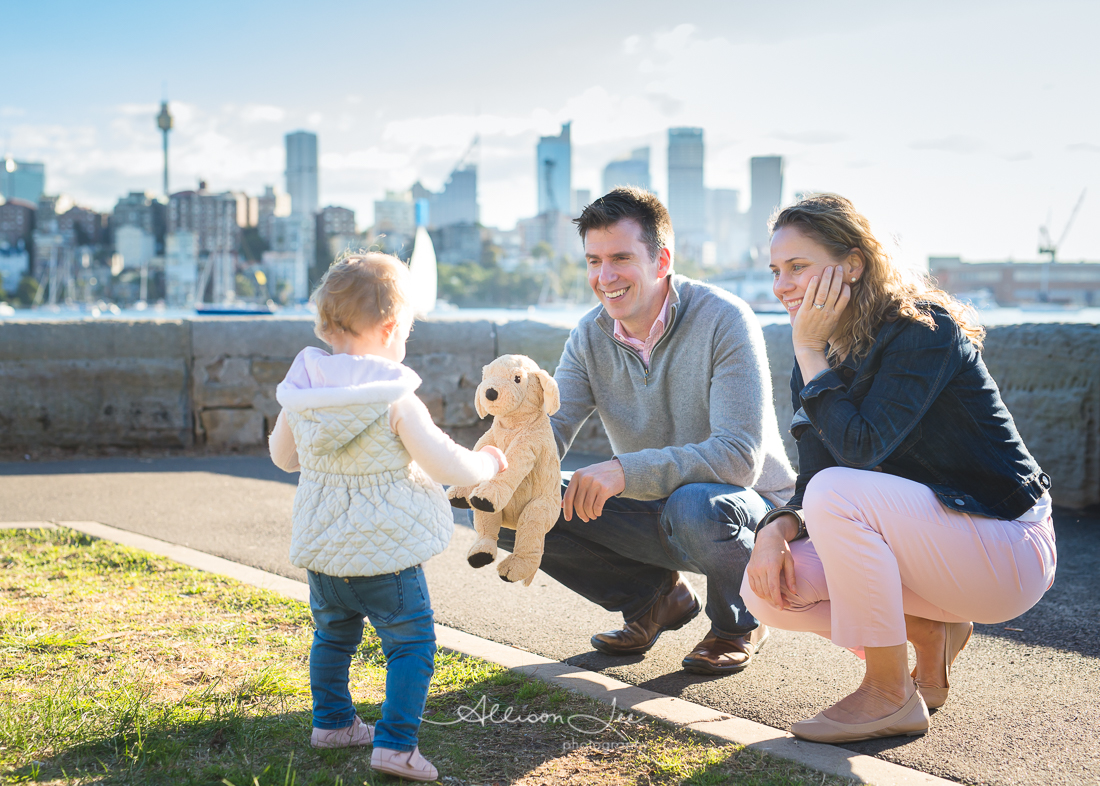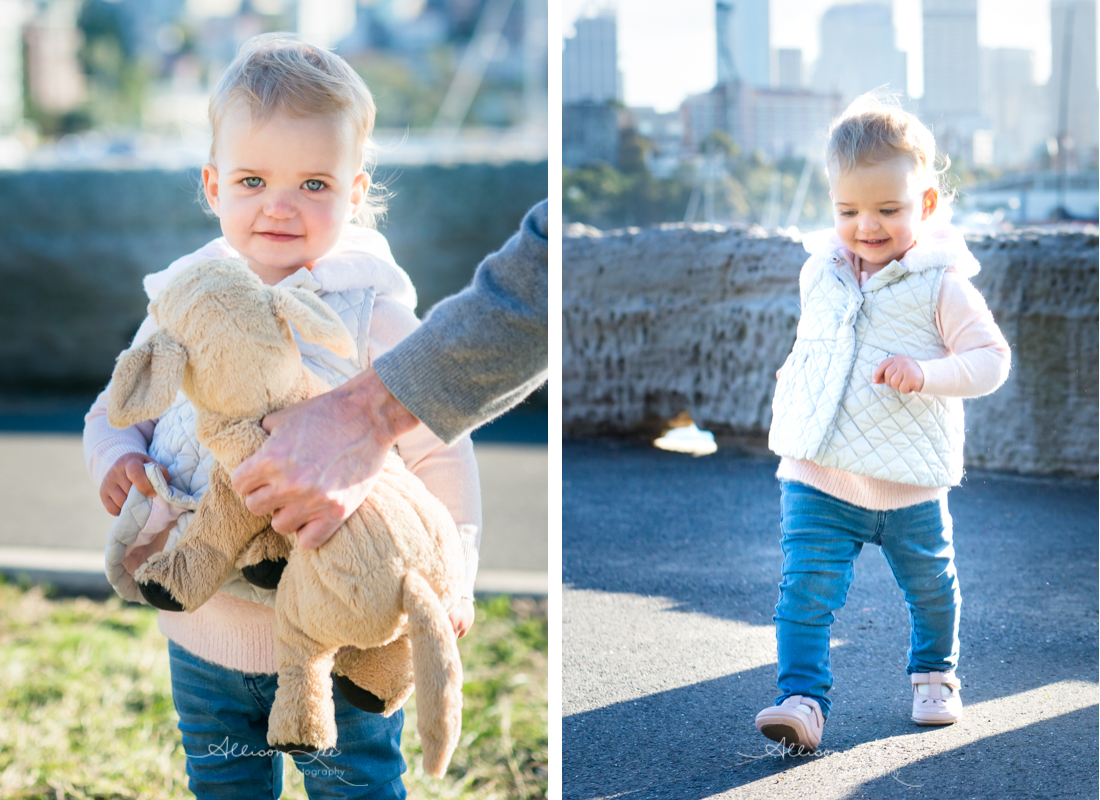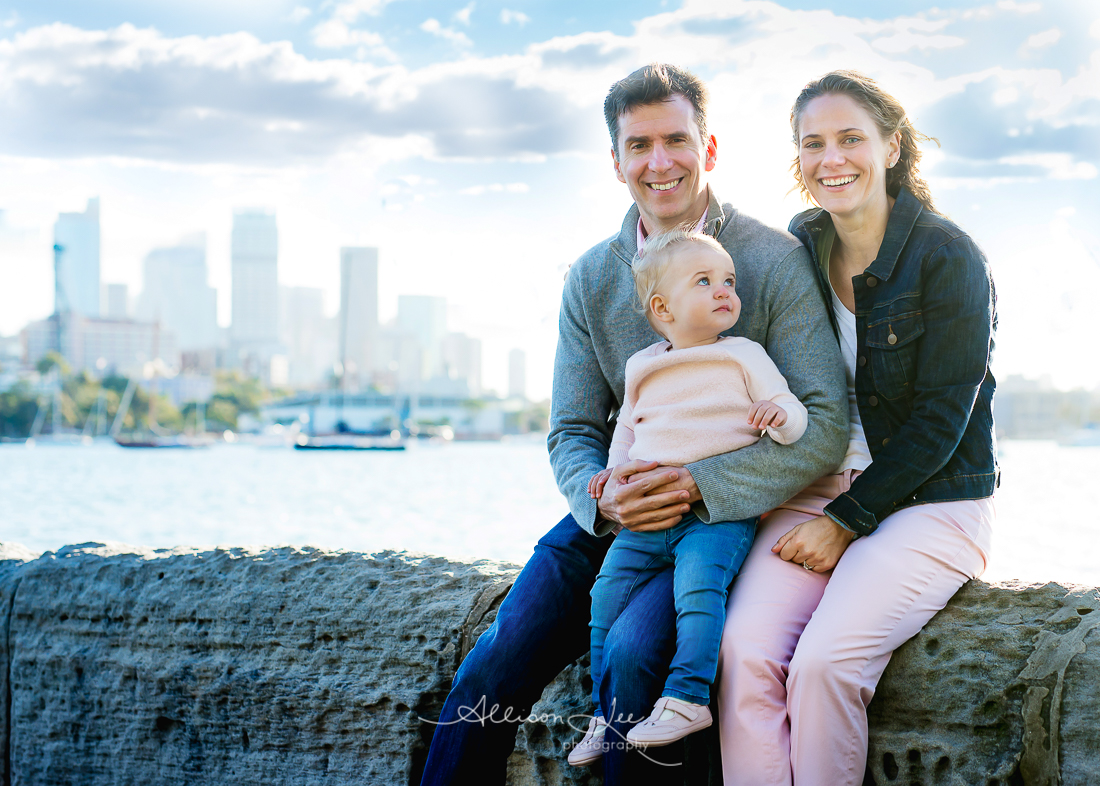 Please contact me to book your own family session.