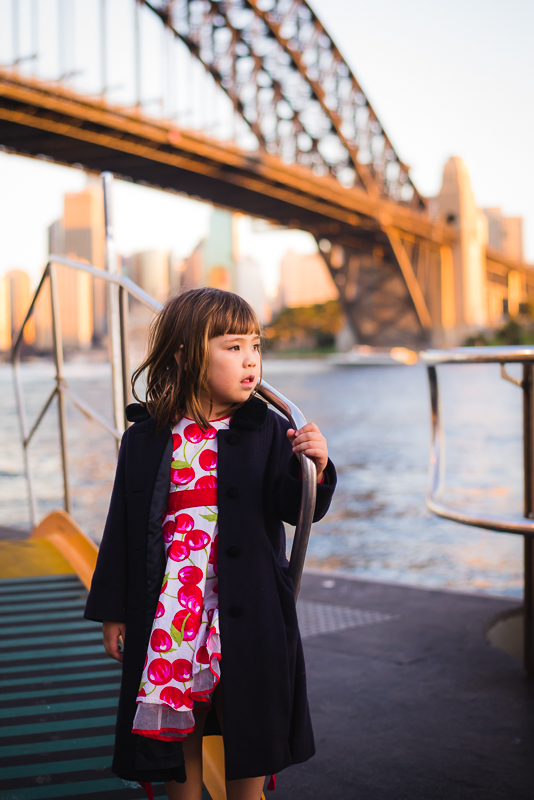 Welcome to Allison Lee Photography
I can't wait to capture moments of your children's childhood in this amazing City of ours.
Let's explore Sydney and I will bring along my camera. Relax while I capture your children running, jumping, laughing and doing all the things you love about them. Let them be silly, play hide and seek, and show me their favourite place in our sparkling city.
In my sessions, your child is the star.
I'd love to plan the perfect Sydney child portrait session with you.
Let's make a date to get together.
 Photography sessions should be fun.  My goal is to capture images of your child being him or herself. What does your child love?  What do you love watching your child do?  I want your child to feel free to be themselves – to be silly, to be serious, to jump, run, hide, roar like a dinosaur or fly like a fairy. I consider it my job to capture the magic of your child.
Photography sessions can be adventures.  I love shooting in our magical city.  The City, the iconic buildings, the Harbour, the beaches, your neighbourhood.  All of these locations make for stunning sets for your photography session.  I am happy to help you choose or you can pick your favourite spots.
Photography sessions should result in art.  I provide both digital and print packages and I make sure that every client has a tangible beautiful product as a result of our time together.  Children love seeing their picture displayed prominently in your home.  And I guarantee you will too!
I can't wait to meet you!  Contact me to plan your perfect Sydney portrait session.
Let me capture your perfect Sydney adventure. Let's make a date to get together.
To see more Sydney sessions follow me on:
facebook.com/allisonleephotography