The Kids in Sydney Project
The Kids in Sydney Project is a project designed to highlight stories of families living in our fabulous city.  I fell in love with this magical city on our first visit eight years ago.  At that time we were living in Washington, DC, at the height of our careers in US politics. We loved it but not a month would go by that we didn't talk about relocating to Australia.  Finally in 2010 we did it and I have not looked back.  Two kids later, we live in the City and couldn't be happier.  Our children treat the city as their playground.  They frolic in Hyde Park, climb the Opera House stairs, shop at the iconic QVB, explore the Royal Botanical Gardens and take the ferry to Luna Park or Manly like it is an everyday occurrence.   I love how varied, beautiful and big their world is – that they are exposed to the magic of diversity, individualism and self expression that exists when you live on the doorstep of the biggest city in the country.  I am passionate about raising a family in the city and making sure that it remains a viable option for families who want to choose a city lifestyle. Thus the Kids in Sydney Photography Project was born.
The city is where opportunities exist and innovation and creativity are at their peak.  Opportunities are born in communities when they are made livable and vibrant – and families contribute significantly to the vibrancy of neighbourhoods. Children are living in high rises in the heart of CBD and making historic terraces their home in iconic neighbourhoods like Potts Point and Kings Cross.   In the last decade, there has been a great expansion in the facilities, events, and opportunities that make the City of Sydney a desirable place to live, work and bring up children. Education, transport, parks, and child-friendly amenities are necessary to encourage families to stay. The stories of the families featured in this project demonstrate that children and families are both great beneficiaries of an urban lifestyle as well as great contributors to the vibrancy that pulses through our city.  I'll be adding families to the project weekly so I'd love for you to follow along.  And if you are interested in participating please contact me!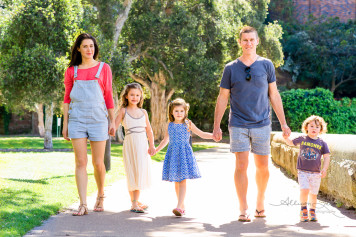 It was such an honour and privilege to begin this Kids in Sydney project by photographing Claudia and Matt BowmanView full post »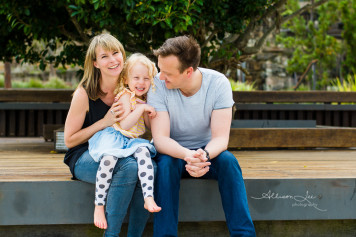 Kate, Jason and adorable Milla met me at Pirrama Park one sunny Spring morning.  Pirrama Park in Pyrmont is one ofView full post »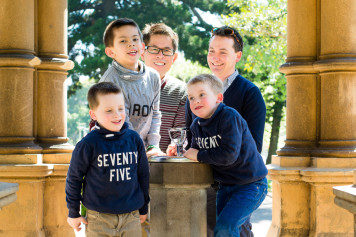 It was a sparkling Monday and the start of the spring school holidays when I met up with Shane, Lewis and their threeView full post »
I met this gorgeous family on what had to be the hottest day Sydney had seen in quite sometime.  We met at ArthurView full post »